A word from our President
Over 30 years already!
It is with much pride that I look back on how far our company has come since its creation in 1983. Building on the reputation it has acquired over its 32 years of experience, SSI's goal is to offer a wide range of customized products and services that enable public and private sector companies across the country to solidify and secure their infrastructures electrically. We strive to bring our expertise to every phase of your project, from specification to design, thanks to a seasoned team of project managers, mechanical and electrical engineers, designers, estimators, procurement managers, technicians, and planners.
With all of our rigorously selected suppliers, we pay particular attention to controlling the costs of projects entrusted to us, maintaining the quality standards of materials, expertly executing the work and maintaining the equipment once commissioned. We have completed a diverse range of projects and have always strived to maintain a refined and sophisticated quality of installation, thanks to rigorous testing, ranging from measuring internal battery resistance to thermography. Consequently, we offer innovative solutions, adapted to technological requirements from design to commissioning, while providing an operational service of permanent preventive maintenance.
As President of SSI, I would like to thank all of our clients, both public and private, for the confidence they have shown in our projects over the years.
CLAUDE R. OSTIGUY 

President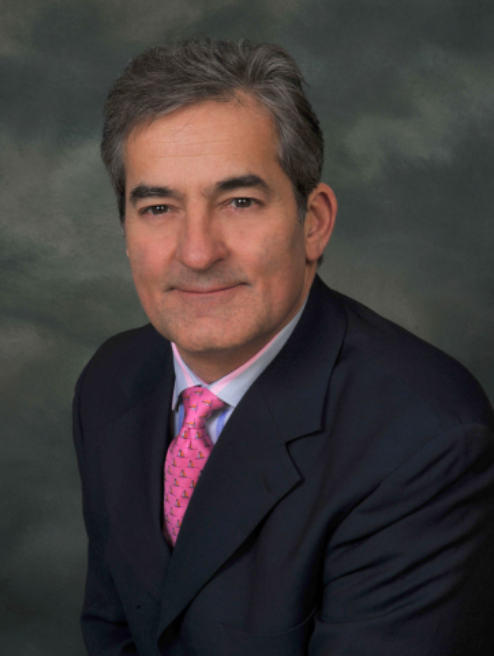 Systèmes de Support Informatique (SSI) was founded in 1983. At that time, the company's goal was to offer innovative and customized solutions to solidify and secure mechanical and electrical infrastructures for IT environments. This is what it has been doing since inception and is what has earned the company's reputation in the field. 
In 1987, SSI became the leading distributor of Mitsubishi uninterruptible power supply (UPS) systems for sale and service in Canada. To date, SSI is the distributor with the longest partnership with Mitsubishi in the two Americas.
Located in the town of Saint-Laurent in the Montreal region, SSI covers a large area and the team operates across the whole of Quebec. Its expertise in the implementation of custom-built uninterruptible power supply (UPS) systems has developed over the years of operation. Its systems are reliable, innovative, and its customer service is exemplary. Since 1983, SSI has successfully deployed and still maintains close to a thousand UPS systems.
The company holds several licenses and certifications, granting it impressive credibility. Among these, SSI holds a general contractor's license from the Régie du bâtiment du Québec. It is also ETL and ISO 9001 certified.
Also, every member of the team of technical professionals has received detailed training on the products and their maintenance.
The products that SSI offers and installs are among the best in the world. In fact, SSI is the exclusive distributor of Mitsubishi products in Quebec and has been selling and servicing these products since 1987. In addition to Mitsubishi products, SSI also uses Sanyo Denki and Upware products in its infrastructure installations.
SSI has also been a Quebec-based manufacturer of peripheral cabinets since 1996. They are custom-made, quickly delivered and priced competitively. SSI's high-calibre design and manufacturing offer the best components, while favouring Quebec partners.
Entrust the integrity of your infrastructures to SSI's professionals.
Description of the Departments
Executive Board
Under the authority of the Chairman and the Chief Executive Officer, the Executive Board decides on the company's strategy and objectives. It determines investments in human and material resources and defines the quality policy to ensure customer satisfaction. To always offer the best service, the management monitors projects and ensures that deadlines are met.
Service Department
The Service Department monitors its clients' infrastructures and supports them in their development projects through several activities. Planning optimizes the management of the client's infrastructures by ensuring that maintenance is carried out regularly and adequately.
Sales Department
The Sales Department promotes innovative, customized solutions and works with clients to meet their needs in order to strengthen and secure their infrastructures. The department carries out the following activities:
Monitoring and processing of calls for tenders
New business development 
Meeting customers to present Mitsubishi products and solutions
Quotations for one-off customer orders
Accompaniment of customers who want to set up uninterruptible power supply systems
Proposing turnkey solutions to our customers
Assisting clients in their projects by making visits to clarify needs
Procurement Department
The Procurement Department carries out the planning and logistics for ongoing projects. In order to ensure the smooth running of the department, the head of the department:
Selects and appraises suppliers
Ensures equipment is received on time to enable the timely delivery of systems to clients
Ensures equipment transporters are legally compliant 
Manages inventory
Manages equipment disposal giving priority to recycling through the appropriate channels
Manages supplier non-compliance
Quality Department
The Quality Department is responsible for keeping the documentation up to date and providing adequate training to employees in order to meet the most rigorous standards in the industry.  In keeping with our desire to continually improve our environmental management capability, our technicians ensure that the documentation for the ISO 14 001 certification is monitored and adhered to.
Engineering Department
The Engineering Department uses design software to plan and develop systems. Engineers follow the "Practice Standard for Authenticating Professional Documents" in the practice of their activity. When the design is completed, checks are carried out to ensure that all technical requirements are met.
Accounting Department
The Accounting Department, supported by an external accountant, manages incoming and outgoing accounts, invoicing and payroll. In addition, it handles all official or confidential documents.
Production Department
The Production Department assembles the different elements in order to make a system functional. As such, the production technician:
Receives and ensures that the parts received are in accordance with the engineering drawings
Mounts and assembles the different systems
Carries out mechanical and electrical quality controls throughout the production process
Manages the storage and classification of materials according to projects
Certifications / Licences
To find out more, contact us.